Supply Chain Digital Transformation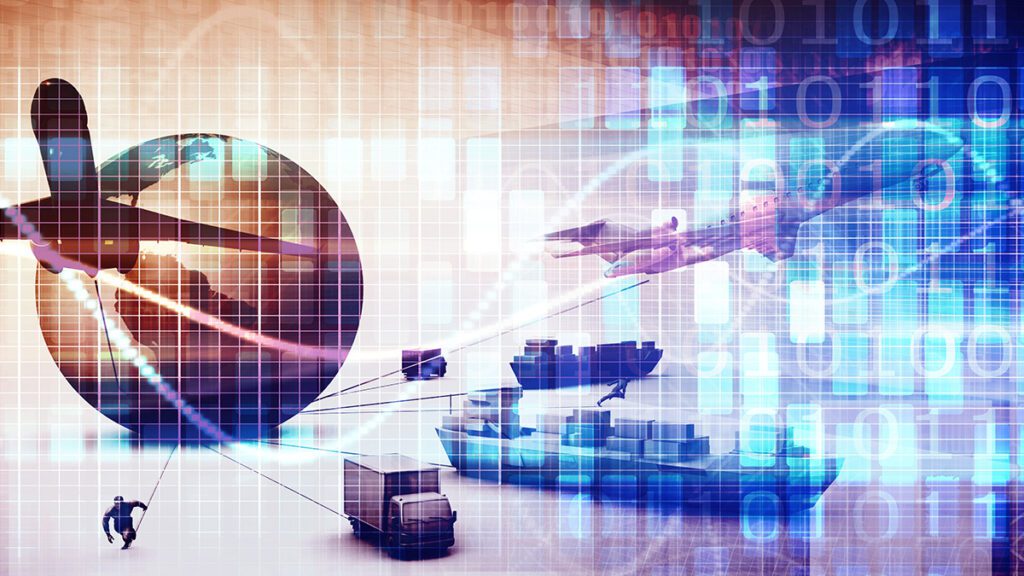 Inflation is driving CFOs to focus on cash from the supply chain, while recessionary signals amplify the CEO's calls for the supply chain to be an engine for growth. Is it possible ?
Exploring the Feasibility:
To strike this balance, the spotlight must be directed toward optimizing network performance rather than focusing solely on cash flow or growth. Prudent design choices, illustrated by scenarios and supported by complexity management and digital execution, pave the way for effective supply chain digital transformation.
Unpacking Informed Design Choices:
Informed design choices necessitate aligning supply chain objectives with overarching business goals, and identifying the drivers or specific actions that are most likely to affect the achievements of those objectives.

How do we enable supply chain design choices using digital transformation? How did we do it?
Aligning Supply Chain Objectives with Broader Business Goals: A Case Study on "Supply Chain Service and Collaboration" Utilizing Digital Tools
Introduction:
Supply chain service and collaboration involve the coordination and cooperation between different entities within a supply chain network to optimize operations, improve efficiency, and deliver value to customers. This collaboration is facilitated through various technologies and tools.
In this case study, Our client initiated several initiatives to align its supply chain with the identified drivers and achieve its objectives. One such initiative was the launch of a customer portal for order tracking and status updates, which resulted in a remarkable 15% improvement in on-time deliveries and significantly boosted customer satisfaction.
Solution and Technology Landscape:
Overall, supply chain service and collaboration rely on a combination of technologies, software, and frameworks to enable efficient coordination, effective information sharing, and value creation across the entire supply chain network.Cloud-Based Collaboration Platforms, such as Microsoft Teams, and SharePoint, enable real-time communication, document sharing, and collaboration among supply chain stakeholders. They provide a centralized space for discussions, decision-making, and sharing of important information.Before our involvement, communication was impeded by a torrent of emails and spreadsheets, making logistics arduous and exposing our clients to potential errors. However, with the introduction of portals and collaborative platforms, our client consolidated these communications.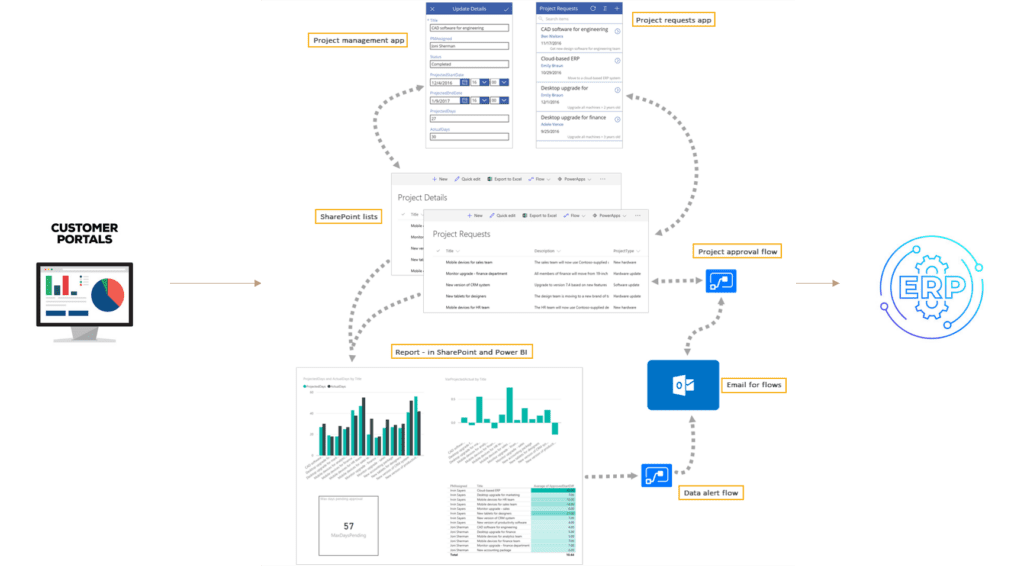 Implemented a customer portal to serve as a centralized platform. This move provided customers with access to information, order tracking, and self-service activities, thereby enhancing convenience and enriching the overall customer experience.
Utilized SharePoint as a content management and collaboration platform, enabling teams to create, share documents, manage workflows, and collaborate on projects effectively.
Incorporated Office 365 to offer a suite of productivity tools, including access control. This facilitated seamless document creation, editing, and communication.
Applied Power BI, a business intelligence tool, to visualize and analyze data from various sources, resulting in the creation of interactive reports and dashboards.
Adopted PowerApps for the creation of custom mobile and web applications without the need for coding. This approach allowed for the construction of tailored solutions to meet specific needs.
Used Power Automate to automate repetitive tasks and workflows by connecting different applications and services, thereby enhancing efficiency and productivity.
Integrated SharePoint with Power BI, enabling the embedding of interactive reports and dashboards within SharePoint sites and ERP for data-driven collaboration.
Leveraged PowerApps to create custom forms and interfaces that interact with SharePoint lists and libraries, thus streamlining data entry and retrieval processes.
Automated SharePoint processes, such as document approval workflows, using Power Automate. This approach triggered actions based on predefined conditions and events.
Integrated Office 365 with Power BI, allowing the import and analysis of data from various Office 365 applications, such as Excel and SharePoint
Overall, this integrated technology stack provides organizations with an exhaustive suite of tools for document management, collaboration, data analysis, custom application development, and process automation.
In summary, the deployment of collaboration tools and file sharing capabilities within supply chain operations yields significant advantages, marking a key step in the journey of supply chain digital transformation.. They enable efficient and streamlined collaboration, reduce email congestion, and enhance the management and sharing of files and documents within the supply chain ecosystem. These benefits manifested in the form of a 15% uptick in on-time deliveries and an increased customer satisfaction for our client.