Artificially Intelligent conversational interfaces deliver superior user experience, greater productivity, better privacy, cost savings and hence higher RoI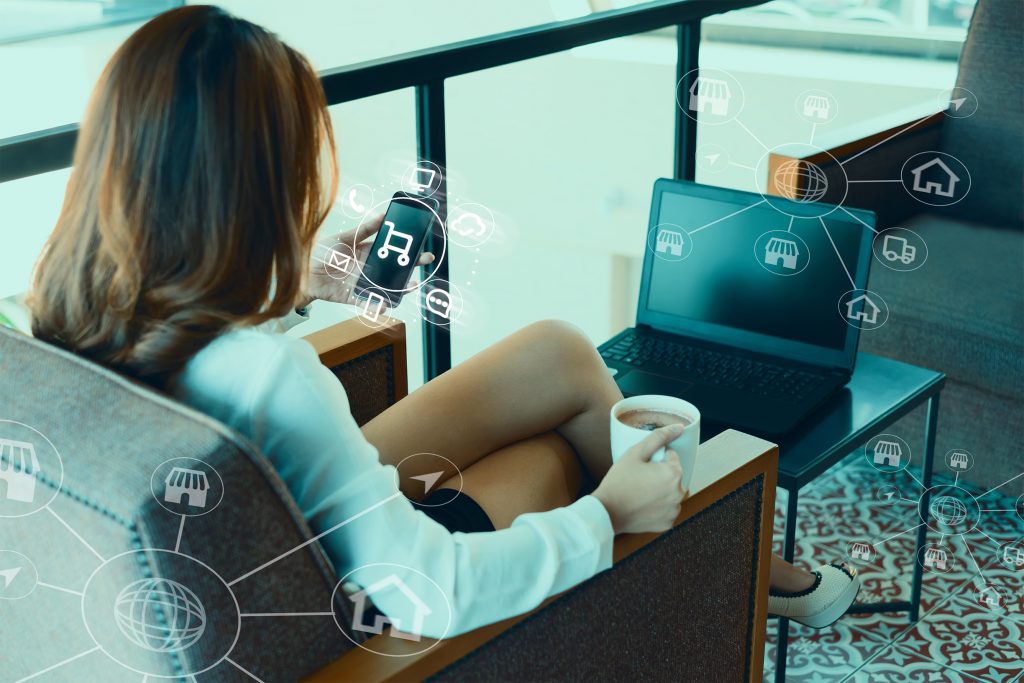 A major goal of computer scientists and AI / robotics experts has been to make our interactions with machines as easy, seamless, smooth, reliable- and "human" as possible. The evolution of User Interfaces is one outcome of this effort, with conversational interfaces being among the latest revolutionary steps in this ongoing journey.
Technologies have today evolved to a level that makes it possible for web sites, mobile apps or other devices to parse human language requests (text or voice), execute the necessary steps and return a conversational response. AI-driven interfaces today use cognitive and deep learning algorithms to efficiently mimic human conversations (and even emotions). An example of this technology are the conversational bots you may have encountered on banking or other web sites or apps. By asking you simple questions, they help you find what you are looking for.
The advent of conversational bots is an important inflection point for businesses for several reasons that impact revenue generation as well as enhancing enterprise productivity and cost reduction.
Enhancing engagement and revenue
Human minds don't always think linearly, so if your interface with customers and potential customers can keep pace with human thoughts and provide timely suggestions, you could create major competitive advantage by offering customers an experience that comes close to asking a human for assistance and getting the right information every time.
Even with nascent conversational bot technology, a study found that 28.5% of customers preferred to interact with chatbots instead of human beings, when buying goods or services.
Source: https://info.247-inc.com/CEC-WS-Retailers-Guide-to-Chatbots.
As conversational interface technologies improve and become more widely used, this number will only increase- which means many customers will soon expect such capabilities from the companies they engage and transact with.
Millennial's and other digital natives spend so much time on their smartphones and other smart devices that they actually prefer technology-enabled conversations to facilitate day-to-day activities such as banking transactions or ordering food, booking tickets etc. This segment represents a rapidly-growing customer-base for many businesses.
As our societies age, the number of seniors goes up. Many of these people may not have the ability to handle multiple accounts, passwords etc. Conversational bots can be triggered from inside of platforms like Facebook or Whatsapp (which they are familiar with), which makes it easy even for businesses to engage even with this segment of customers.
Enhancing productivity
More and more enquiries and transactions are taking place online via smarter web sites and smartphone apps. With a wide range of advanced conversational technology platforms now available (e.g. Watson Assist, Microsoft Luis, Amazon Alexa etc.), it is much easier for businesses to integrate these capabilities into their businesses. Besides giving you the reputation of being an innovative company, the smart use of these technologies can help your business reduce costs and enhance productivity in the following ways:
Significantly reduce the need for large 24×7 call centers (as most inquiries can be handled and/or transactions effected in self-service mode)
Enable your customers online support anytime, anywhere and across devices
Ease of accessing and making available information across departments
It is perhaps easier for most people to share sensitive information with a chatbot than with a real human, making it easier to build trust with your business, besides making it easier to comply with data privacy and protection regulations. This also increases the probability that an enquiry will convert into a revenue-generating sale.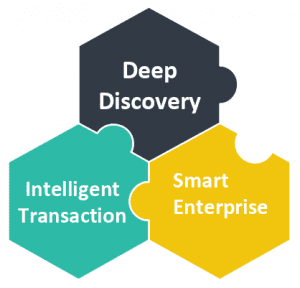 B2B, B2C and B2B2C eCommerce searches that increase the chance of relevant results by looking for adjacent and nearby words. For example, searching for "men's flip flops" will throw up a range of choices.
Recommendation Enginesthat make it easier for the person searching to find the most relevant information from the massive pool of information available online- for example, by pointing them to video-tutorials.
Conversational Commerce Chat interfacesthat enhance shopping experiences based on the intent of the person searching- e.g. searching for "furniture rental services" will show options that cover attributes such as lowest prices, on-time delivery, location etc. This happens even if the user does not explicitly specify these "key words or phrases" in his search.
DARTexon has an out-of-the-box framework that combines Natural Language Processing with Machine Learning to turn specific sets of unstructured, semi-structured and structured data into human readable information. By integrating Recommendation Engines and Conversational Commerce with Search, DARTexon has assisted clients to customize contextual messages for their customers at an individual level, which has resulted in achieving a whopping 28% increase in enquirers within a quarter.
Please contact info@dartexon.com to know more about how we can support in achieving your marketing goals, by customizing our solution according to your need and implement it successfully.