Who We Are?
LEADERS IN SUPPLY CHAIN DIGITAL TRANSFORMATION
We are strategic thinkers, trusted technology advisors, solution architects, process consultants, expert software engineers, and groundbreaking innovators, specializing in supply chain management. This dynamic fusion empowers us to craft exceptional software that catalyzes the efficacy of supply chain operations. Our strength lies in forging pivotal partnerships between major enterprises and dynamic startups.
As seasoned innovators, we continuously explore novel solutions, leveraging cutting-edge technology and creative problem-solving to ensure the growth and success of our clients' businesses. Our innovation-centric approach positions us as leaders in guiding digitalization and optimizing performance within the ever-evolving supply chain industry.
Why Do Businesses Hire Us?
We facilitate vital business outcomes through a digital transformation of your supply chain. Our technological expertise supercharges your performance, enhances agility, bolsters resilience, and helps mitigate risks while managing broader business impacts effectively.
We alleviate the pressure on supply chain leaders by developing an integrated, multiyear plan that perfectly aligns with your strategy. Leveraging our expertise in emerging supply chain technologies, we transform your ambitious digital vision into a clear, business-aligned roadmap.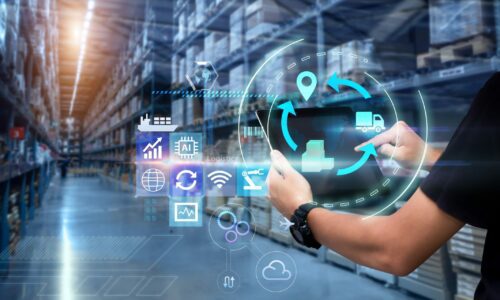 Our Products
We empower your business to achieve even greater heights by seamlessly integrating advanced technologies such as AI and Blockchain into your supply chain solutions.
iTrust
iTrust is a Blockchain framework that guarantees virtual trust through the use of artificial intelligence, pattern recognition, and advanced decision techniques.
iAssist
iAssist is an intelligent virtual assistance system that employs Natural Language Processing, Image Analytics, and Cognitive Computing capabilities.
iConverse
iConverse is an intelligent conversational commerce framework that employs Artificial Intelligent capabilities and easily integrates with Watson Assist and Google Dialog flow.